 
4x Venetian stucco 20Kg.
Natural venetian stucco 20Kg. White. Special temporal offer up from 4 units or more.
See an example about how to apply this lime stucco
Now in temporary offer! Profesional venetian stucco Grassello 20kg. 
White color. Now for just 130€.- up from 4 units of this product.
Traditional Venetian stucco decorative coating mineral and natural for interior-exterior, based on a selectet lime plaster and marble powders. Ready to be applied. Its application is much faster and easier than that of a chemical stucco and its resistance and hardness is much greater.
Ideal to simulate marbling effects of great beauty. It is odorless and non-toxic, it does not contain any kind of chemicals. This ecologic product is harder and stronger than their chemical versionen and its beauty and color depth are unparalleled.
For smooth and shiny or matte finishes. All colors are possible by adding pigments extensive choice of pigments.
Applications: For Bio-construction, for the restoration of old buildings, for artists, churches, to create luxury environments to create environments classic, to create very modern environments, imitation marble, to create multiple effects of stone, for areas with moisture problems and mold or mildew, to create surfaces without joints. Everything depends on the finish you want to give.
Advantage:
- Very strong and long-lived
- Breathable
- Repels water
- Bactericide and fungicide
- More vivid colors
- Realistic simulations and more finishes
- Suitable for 3D effects
- Tools washable with water
- Antialergico
- Suitable for wet environments
- 100% natural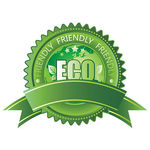 Low Shippment cost from Spain
You might also like
Reviews
No customer reviews for the moment.
8 other products in the same category: