 
Mineral wall paint lime based 5L.
Green wall paint, lime and water based mineral paint, color white, 5Kg. For profesional. Hight covering. Super offer!
Temporary offer! 60%Off. 
This product is no longer available to ship to countries outside of Spain. Because of change in the rules by our transport companies, we can no longer send single units.
Now we can only send, from 5 units onwards on a pallet. We are working to solve this problem. If you want to buy this product, you must buy a minimum quantity of 5 units.
Profesional mineral ecologic Lime based paint, white 5L.  
This paint covers arround 30m2.
Thick layer paint.
Ideal for indoor and outdoor applications. Perfect grip on all surfaces, breathable and easy to extend with a brush, a roller or by pistol. This Paint is mostly used in the restoration´s of historic and old buildings but also more and more in modern environments. 
New formula!
Finally ecological painting made easy. Non-drip, better adhesion and better coverage compared to conventional lime paints.
100% ecological and natural product, handmade.
Features:
- Coror: White Ibiza
- Textured matte
- Moisture resistant
- Antiseptic
- Antiallergic
- mold
- Breathable
- Does not stain
- 24 hours air purifyning
- Regulatory environment humidity
- For walls, floors, interior and exterior
- Water resistant and fire resistant
- Ideal for modern and rustic environments
- Paint on water base
- Washable
- Fireproof
- To apply with a brush, rol or pistol
- 100% ecological, natural and artisan
- Wash all tool´s just with water
The product comes with instructions.
Perfect for people with alergic or lung issues.
Also for hightly decorative painting finishes, ideal for the creating of well being to modern houses, classic, rustic or ecologic spaces. 
To create colors we recommend to use only natural pigments available also on our web. This mineral lime paint is 100% natural without any chemicals. Also it will be perfect for old and wet walls or floors like any other surface.
No more paint´s on the wall witch crack´s, no more powdering, or bad smell´s, no more mold or wall putrefaction´s.
Keep your environment allways clean. This lime paint is paintable like every other wall paint and grips perfectly on the surfaces and resits Weather and storm´s even on the first line of the coast.
Painting with natural paints is not only living without toxic chemical gases from chemical paint´s, you also save money painting lesser then normal and avoiding possible fouling of the wall´s.
It´s because all this why our ecologic lime paint, is up today, one of the most wanted wall paints in the sector of the bio-construction in Europe. Don´t miss your chance to get profit of our temporal promotion 60%Off.
In our homes, we usually live with more than 200 substances harmful to our health. 70% of allergies are acquired at home. With this product, you will not only save money, but also gain at the same time in quality of life and a healthy home. So, you not only invest in the value of your home but also in your health.
 See the product's technical sheet.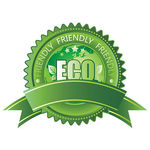 Reviews
No customer reviews for the moment.
Customers who bought this product also bought:
1 other product in the same category: