Basic instructions for the application of Tadelakt
Welcome to the unique ancient art of Tadelakt.
Here we explain in 10 simple passages, the technique of application of the Tadelakt without endless talks about technicalities that only bring confusion and insecurity. Nor do we want to convince you to attend expensive courses with us or to encourage you to take a tour of Morocco.
Our intentions are just the opposite. Our intention is that you lose your fear of this fantastic material and start to realize your dream projects with Tadelakt safely and affordable, for anyone who wants to live in a healthier home.
For this we also offer a Tadelakt learning Kit on our website. The instructions below are only applicable for EasyTadelakt products.

The Tatelakt is a natural, living material, the correct application depends on the times, the state of the basic background and knowledge of the material and technique. Any failure or excessive action on Tadelakt can lead to failure or repair. Therefore it is recommended to practice a bit to get familiar with Tadelakt and their reactions and tricks making small samples or crafts.
Let your creativity flow and discover the fantastic versatilities this incredible material to beautify surfaces, objects and home.
Regular price €500.50 -€35.00 Price €465.50
Regular price €199.08 -€10.00 Price €189.08

 
Instructions:
1. The mixing ratio with water for Tadelakt is about 7 to 9 liters per 25kg. And it is mixed and prepared with the pigments included a day before the application. After this, cover it with a plastic foil (airtigt) and store it for the next day.
2. Wet the surface to apply the Tadelakt, previously prepared, with clear water.
3. Apply a first thin layer of Tadelakt with a metal trowel.
4. When dry enough (when it touches the finger and Tadelakt and you begin to take shape) then trowel the Tadelakt with a well wet wooden trowel with circular movements. Is best left the wooden trowel in water 24 hours before.
5. Then apply a second thin layer of Tadelakt covering all the previous plasterer and start smoothing simultaneously. Have a spray of water handy in case the Tadelakt hardens too fast and not let it work.
6. When hardened so hardly that when you touch with your finger and you don´t leave a finger mark, then ist´s time for the wooden trowel. Trowel with the wood trowel again with the aid of a timber with water spray creating a smooth "cream" and smooth it with plastics to obtain a desired fine and smooth.
7. Allow the surface again to dry, until your finger marks no trace, then start polishing the Tadelakt with stone "soft" making small circular motions in small areas until the entire surface. Where it is still too soft for the stone, wait a few minutes. This action is repeated several times, with stone compacting more and more strength without cause scratches or marks, the result is visible. Finish this action always going on behind with the flexible smoothing plastic in all directions, horizontal, vertical and diagonal applying pressure.
8. Apply the next day (minimum 8-10 hours) the black soap mixed with water 1:10 (one part soap and 10 parts water) with a brush in a circular motion creating a foam.
 
9. About ten minutes after approx. It has become to soften the Tadelakt one last time. Now polish the Tadelakt again with stones correcting any cracks and imperfections and to get more shine.
This last step should be repeated up to 5 times in the case of wetlands (direct water areas). In these applications no longer you need to use the stones may even be damaged if the tightening is too advanced. Instead of the stones you can use your hands or a plastic squeegee.
10. Apply a wax for shine and protection when the Tadelakt has completely dried, usually between 2 and 10 days after the soap, depending on weather circumstances insitu.
The maximum hardness of Tadelakt is reached between 2 and 6 months after application.
Maintenance: To maintain a Tadelakt periodically washing is done with a sponge or soft cloth dampened with clean water and with black soap. This will keep the Tadelakt clean and nourished.
The Tadelakt is sensitive to impacts of stone and metal, also can penetrate oils and leave stains, so it is advisable sienpre put something under the boats cream and oils for failing to spot the tadelakt. Aggressive cleaning agents or acids as an anti-scale product ejemplotambien can damage the surface.
Warnings: Keep the product out of reach of children. Do not swallow. The product is highly corrosive to skin, eyes and mucous, in case of irritation, rinse thoroughly with running water and seek immediate medical area.
Ingredients: natural Lime.
It is advisable to have pacticed something above or participating in a course, so we offer Kit's for learning the tecnique, videos and courses to teach the correct application of Tadelakt.
Tips and tricks:

-Do not apply more than 3 to 4m2 maximum per person and per day.
-Do not apply, in winter, more Tadelakt after the 16: 00hrs. If you apply after this time the product may not dry and does not have time to finish on the same day. 
-Once you have begun to apply the Tadelakt, you have to finish it. You can not go out to eat and then resume work if you do not have much experience.
-Do not save too much. Do not apply too thin layers. The first layer should be generous and the second layer should cover the first in full.
-When compacting with the stone, layers will become more fine and harder. At this time the material will start to dry faster. Microcracks that occur after the first compaction are to close with the stone when the soap is applied.
-You should also avoid drying the tadelakt too quickly. In summer days or if it is very windy, the tadelakt can dry too quickly and present more cracks than normal. To avoid this situation, it can be soaked with a spray of water while drying to delay drying.
-In winter, when it is too cold and damp in the environment, drying of the tadelakt can be delayed a lot. In this case it is good to regulate the climate with the help of a hot air blower.
-How to make edges?
The outward protruding edge "must always" be rounded.
-Form the edge with the tadelakt and let it dry slightly.
Then moisten the edge with water.
Then take any plastic strip (not too thin plastic) and then slide with the plastic over the edge in both directions.
When the edge is formed, allow it to dry.
Be careful when you go to treat the edge with the stone!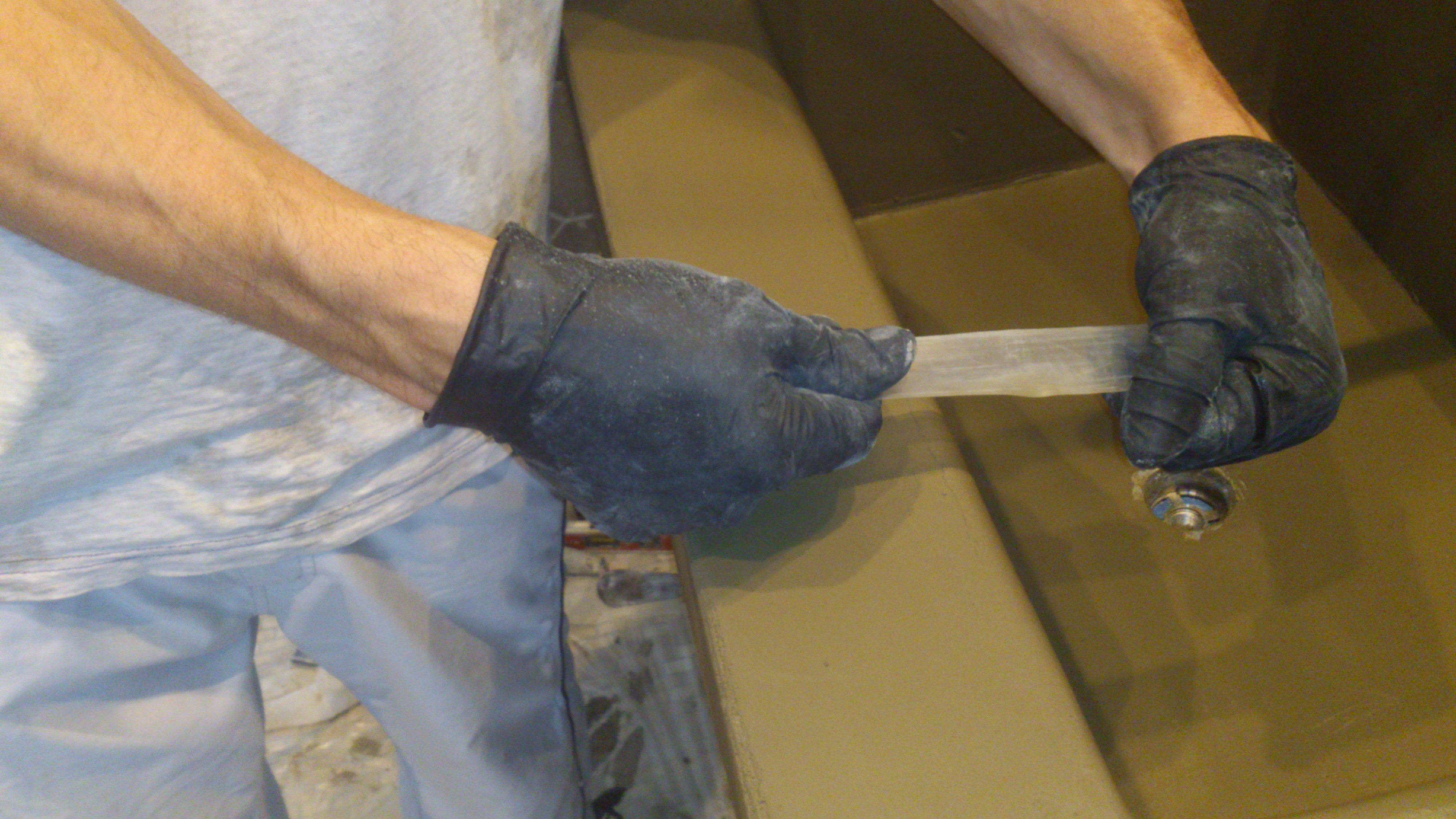 -How to make the union with the Tadelakt and the floor, shower trays and bathtubs?
Tadelakt should be applied directly until it touches the ground without leaving any gaps where water can enter.
The same is true for shower trays and bathtubs, where you must touch the edge directly with the Tadelakt. This prevents water leaks and the need to use silicones or other sealants.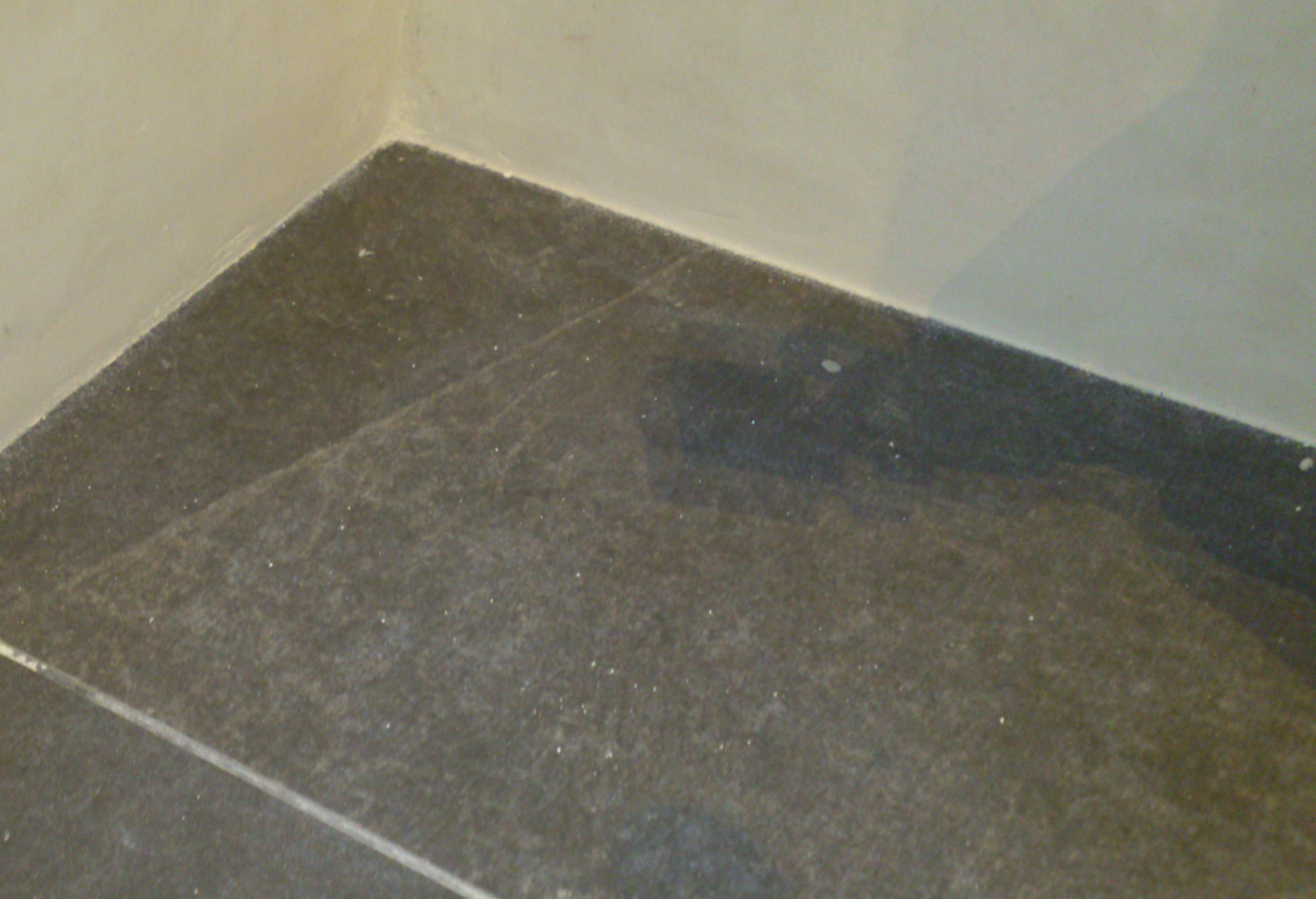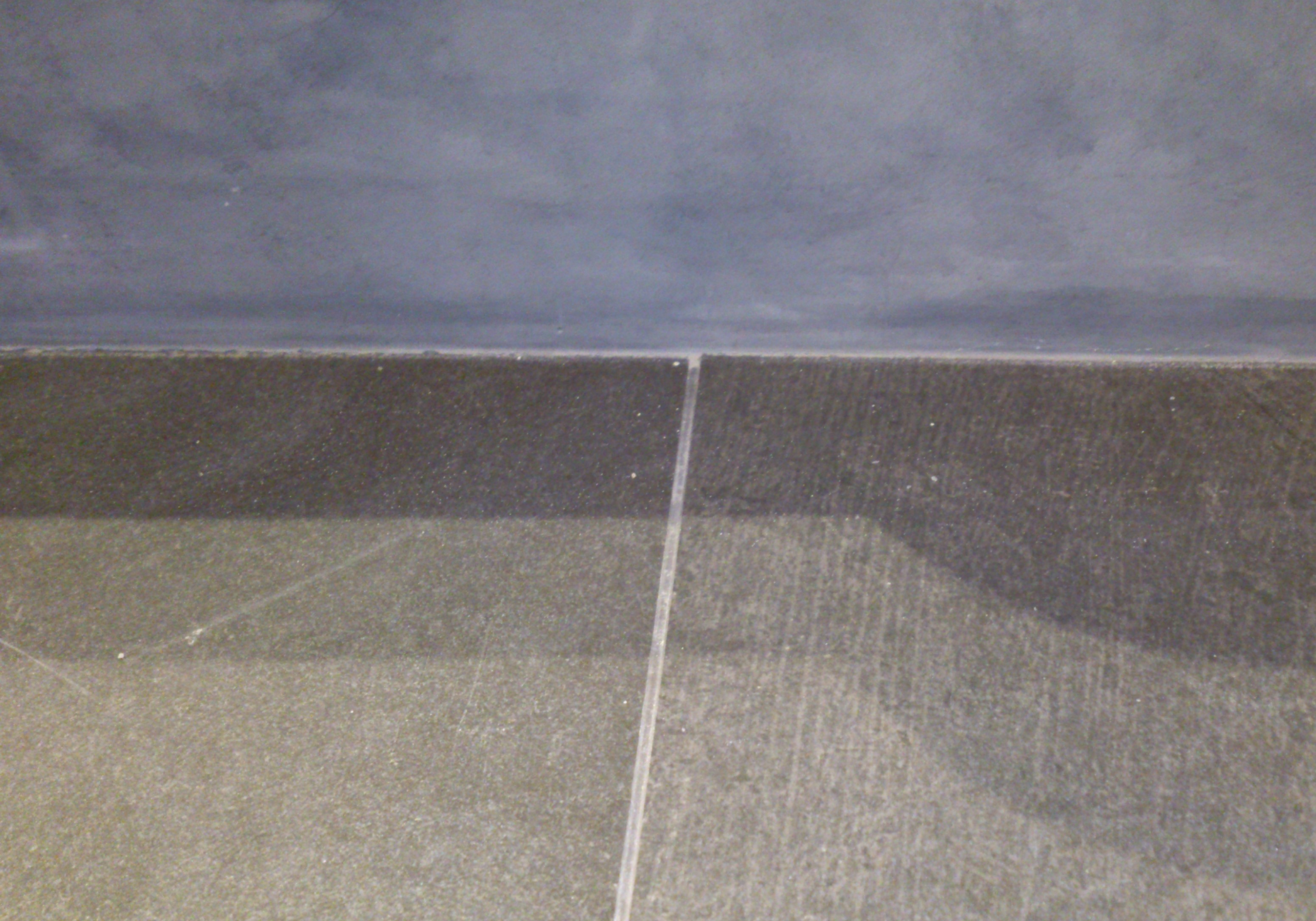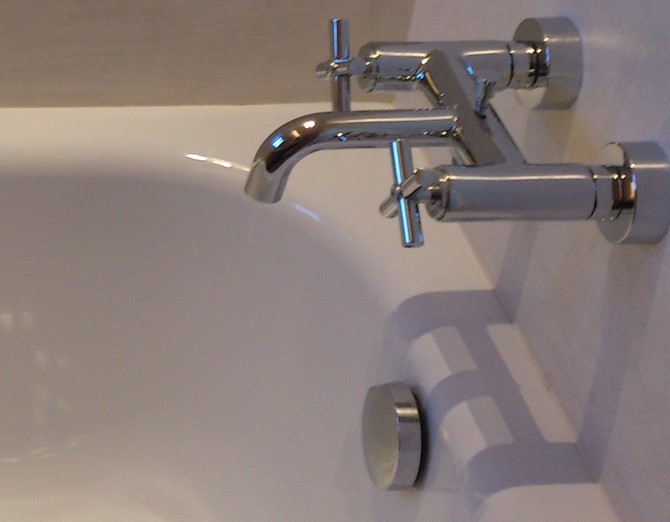 Do not forget to visit our YouTube channel and subscribe. 
Regular price €500.50 -€35.00 Price €465.50
Regular price €199.08 -€10.00 Price €189.08